Hello all,
It's been a very busy and tiresome week for me, so I didn't have that much time to paint. But that's not to say I didn't find any time to wield a brush at all. As my order from Maelstrom Games for A Regiment a Month hadn't arrived just yet (it arrived today), I was free to turn my attention to any of the other project currently on my desk. And what fine lady could possibly deserve my attention more than our beatifull Mary? None, so I decided to start working on her. As she deserves a good paintjob, in fact this model demands the best a painter can do, I decided to do a little research first. Besides a single bracelet Mary is completely naked, so I decided that finding a good way to paint skintones was the probably the best way to go. Some friends recommended an article on
CoolMiniOrNot
detailing with different etnic skintones and what colors to use for each skintone. After reading the article I decided to go for the Mediterranean skin type. As for the hair, I have a knack for redheads, so red it's going to be. After a little bit of shopping to get all the different colors needed for the skin and hair I have started working. So far Mary has been primed, her skin has received a basecoat of Chocolate Brown and several layers of thinned down Basic Skintone. The hair has only been given a basecoat of Burned Cadmium Red. So she's still very WIP.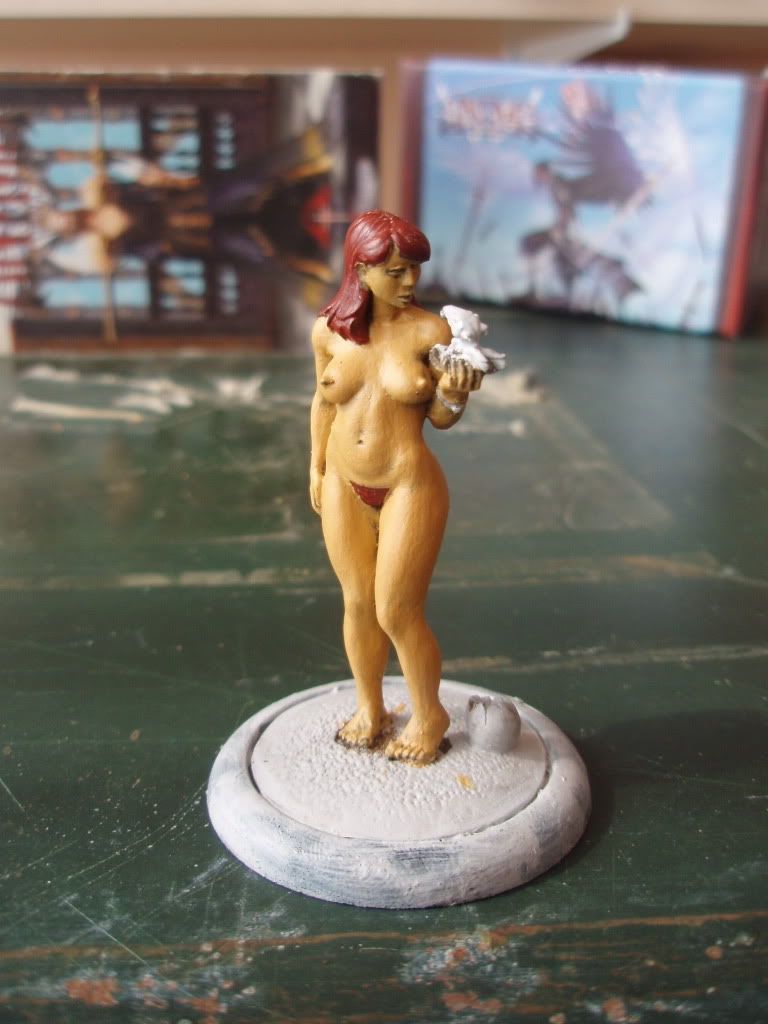 Next week is going to be a very busy week at work, so I can only hope to find some spare time to do the next layers and if possible time to start working on the newly arrived ACW Cavalry for A regiment a Month.